Struck by job losses and driven to the point of despair during the lockdown, many Mumbaikars have pooled the last of their savings and turned to hawking fruits and
vegetables
. While some are hoping to resume their old professions once the pandemic is contained, others have resigned to their fate. The nationwide lockdown imposed on March 24 is set to be extended for the fourth time beyond May 17, albeit with some allowances. The widespread shutdown has bitten the economy hard. According to data released by the Centre for
Monitoring
Indian Economy, an independent think tank, 11.4 Indians lost their jobs in March and April. The country's unemployment rate touched 27.1 per cent—the highest ever—in the week ending May 3.
An obligation to 22 staffers
RAJU GOWDA,

Former restaurateur
To ensure that he could continue to feed his staff of 22, Raju Gowda saw no other way than setting up crates of vegetables for sale outside his restaurant in Kharghar Sector 19 a week ago. "I was worried about them going hungry. I have to pay a monthly rent of Rs 1.80 lakh, salaries of Rs 3.5 lakh, as well as EMIs. My creditors started hounding me," said the 30-year-old. Gowda said each time the lockdown approached its deadline, he and the staff were fi lled with new hope. "We no longer harbour the delusion of reopening the restaurant any time soon." He had tied up with an online platform for food deliveries, but it was unprofitable. "I wasn't even able to recover the cost of purchase since there were too few orders." He said his new business brings in a measly Rs 500-1,000 a day, and all of it goes into taking care of the staff . "I have massive debts. Even for this business, I had to borrow money. I don't know how I'll be able to repay any of them," he said. "I am finished."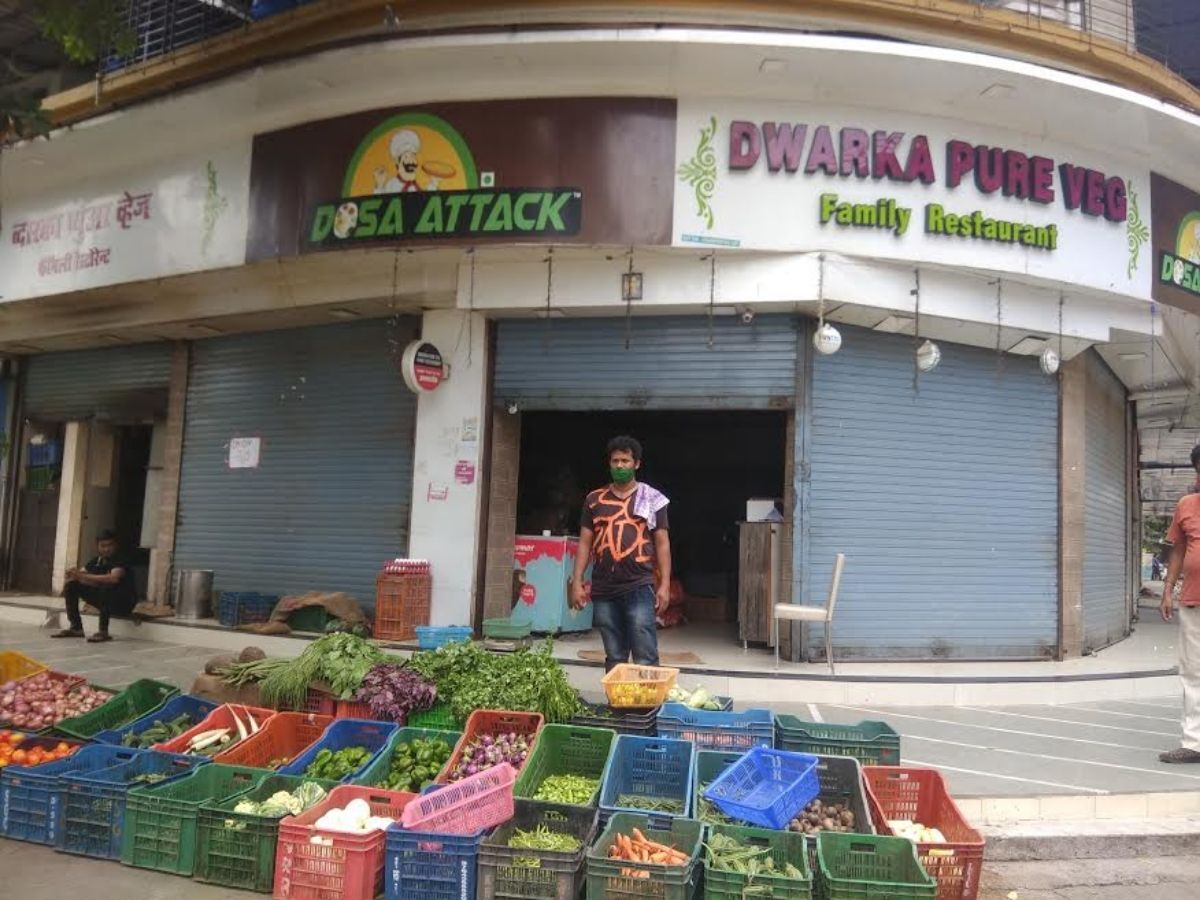 Click here for latest updates on the coronavirus pandemic
A whole family without jobs
VICKEY GIJE,

Former banking sector employee
The Gije family of Sector 19, Kharghar, have lost everything— Ganjanan who sold shoes and his wife Ranjana who worked as a cook haven't had a day's work since the lockdown began, and their son-in-law Vickey was sacked from his job soon after. "We thought the lockdown would lift soon, but as the weeks went by, we realised it was here to stay. The combined monthly rents for the house and the shoe kiosk are Rs 25,000. I was earning about Rs 35,000 per month but my contract was terminated at the end of March. My motherin-law isn't allowed into housing societies," said Vickey. The family waited for 15 days, and when it was clear that the situation wasn't going to improve, they managed to raise Rs 20,000 and started selling mangoes beside the kiosk. Grapes, apples and bananas were later additions. "We are earning just enough to aff ord our meals. We have EMIs and education loans of my brother-in-law to repay," said Vickey. The family's hopes are now pinned on this business. "We need it to succeed to survive."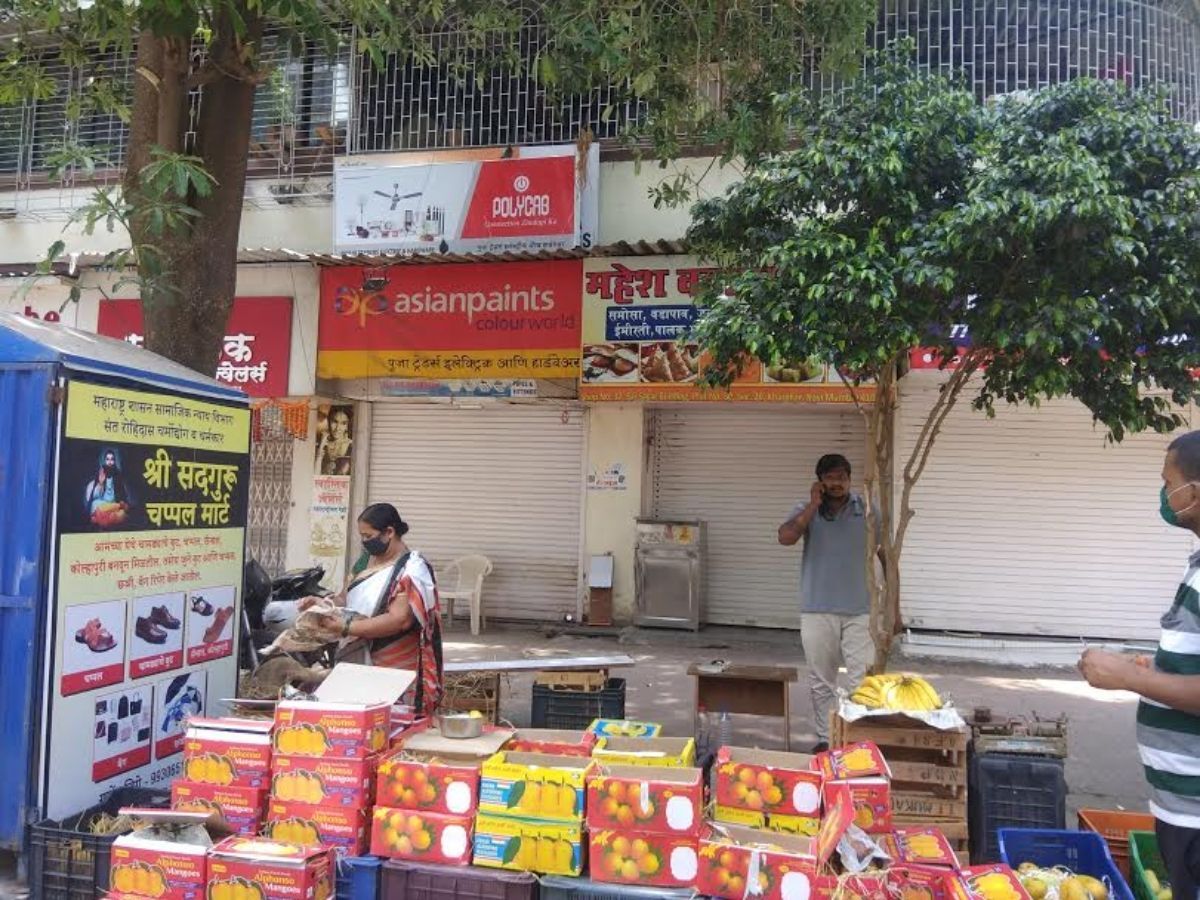 Bracing for 2nd whammy
SATISH KAMBLE,

Former ambulance driver
The 36-year-old resident of Sector 20, Kharghar, used to earn around Rs 25,000 a month, but hasn't received any payment in the last two months. "I own two autorickshaws as well, but had taken loans for them," said Kamble, who has taken advantage of the RBI's moratorium on payment of EMIs. After a month of zero earning, he decided to sell fruits. "There was no point in sitting at home, sick with worry. Work is work—there's no shame in whatever one decides to do," he said. He, however, felt that he can't sustain this business for long owing to scarcity of vegetables and their high prices. "Mr profit margin is very low. People are fleeing the city every day. This is my last fight to stay alive. I am determined to live with what I have and not borrow money from anyone."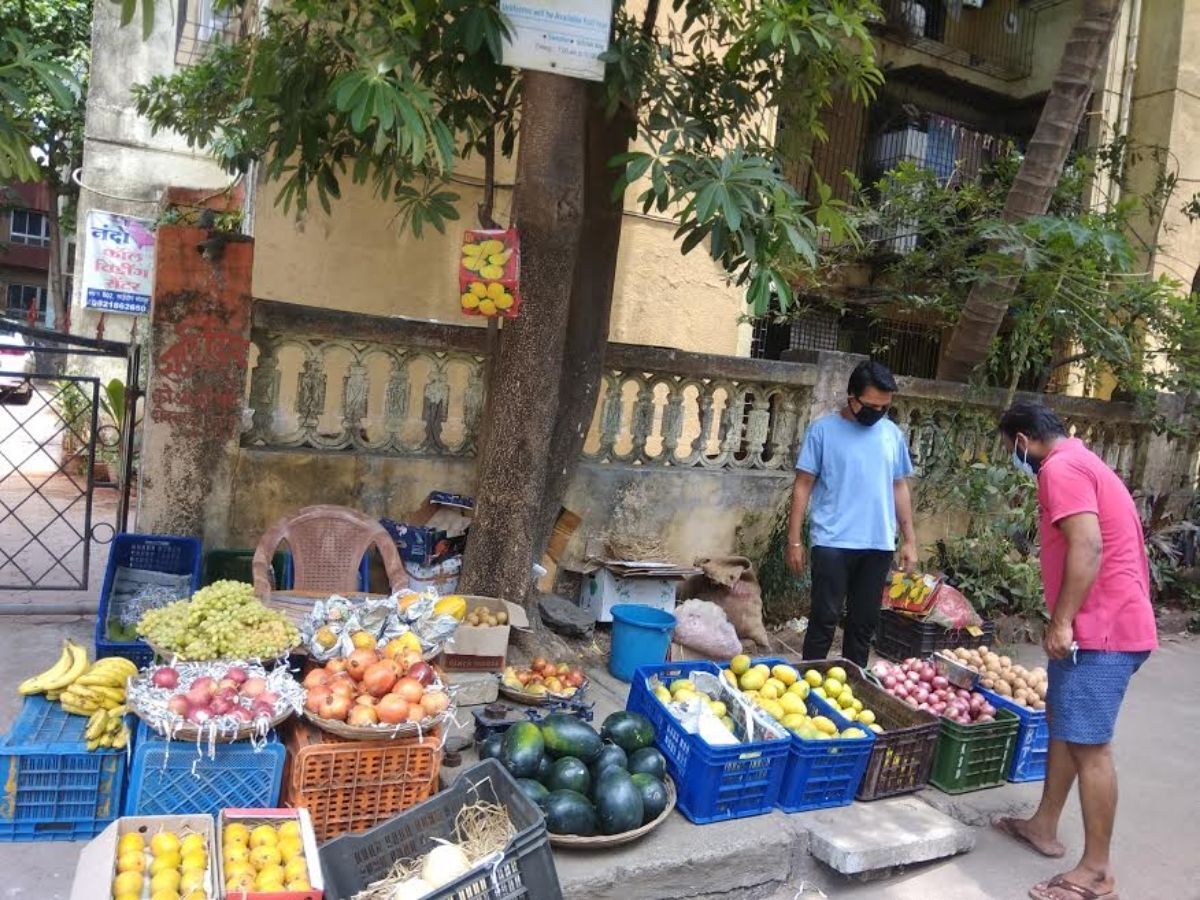 Earnings cut by 90%
KAMALKANT LENKA,

Used to run three restaurants in Kharghar
The 30-year-old ran his hotels for seven years before turning to selling fruits and vegetables a week ago. Most of his 35 staffers have left for their hometowns, and he feels responsible for those who remain. "I have a monthly rent of Rs 1.65 lakh and a salary bill of Rs 3 lakh. I started this business so that I can at least feed myself and my staff ," said Lenka, adding that his earnings have now dropped by 90 per cent. With the Vashi APMC market shut and the Panvel market pricing its items high, he complained that his profit margin is very slim. "I had to borrow money from relatives to start this business, and some loyal customers came forward to help. I cannot sustain this beyond another three months," he said.